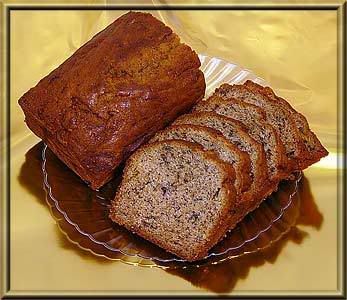 The New Year has begun and it seems everyone has made resolutions to watch their weight. It is easy to indulge and maintain a healthy weight if you do it intelligently-watching your fat intake is key. This recipe can help quell your sweet tooth while staying on track. Please note, this recipe does still include sugar.
ALMOST NO FAT BANANA BREAD
1 1/2 cups flour
1/2 cup sugar
1 1/4 teaspoons baking powder
1/2 teaspoon baking soda
1/2 teaspoon salt
1/2 teaspoon cinnamon
1/2 teaspoon nutmeg
2 egg whites
1 cup banana, mashed
1/4 cup applesauce
Directions
Preheat oven to 350 degrees F. Lightly grease a a loaf pan and set aside. In a large bowl, stir together flour, salt, sugar, baking powder, baking soda, nutmeg and cinnamon. Add egg whites, bananas and applesauce; stir just until combined. Pour batter into prepared pan. Bake for 50 to 55 minutes, until a toothpick inserted into center of loaf comes out clean. Turn out onto wire rack and allow to cool before slicing.